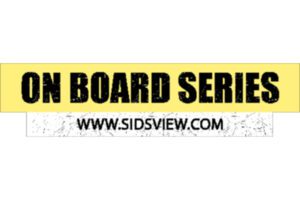 The On Board Series profiles a race team during the feature race utilizing multiple on-board cameras plus the team's radio communication. It is produced only in divisions which spotters are required.
We utilize up to 9 cameras mounted on the race cars, including:  rear bumper, front bumper, right side, left side, inside the cockpit, facing the driver and on the roof.  We can also use eye-glass or helmet cams if the driver/race team is willing to do so.
We do not produce this series regularly, but anyone interested in sponsoring a new episode should check out our sponsorship page for more details.